MSC Lirica cruises from Limassol
For 2022 the elegant MSC Lirica calls Limassol its homeport! For a second year in a row a major cruise line offers cruises with a cruise ship of the highest caliber from Cyprus. The MSC Lirica is a stylish cruiser that made her maiden voyage in 2003 and was refitted and improved in 2015. It can carry almost 2000 passengers and has a towering 13 deck configuration.
A series of seven-day cruises departing from Limassol on Fridays is scheduled, spanning from April to October. The cruises itinerary includes ports of call to Rhodes, Santorini, Piraeus, Kusadasi and Haifa.
Varianos Travel is authorized to act as a booking agent for all MSC Lirica cruises departing from Cyprus. To book any of MSC Cruises from Limassol call us at 22680500 or email us at [email protected].
Staterooms and Suites
The MSC Lirica offers inside and outside cabins as well as suites with a private balcony.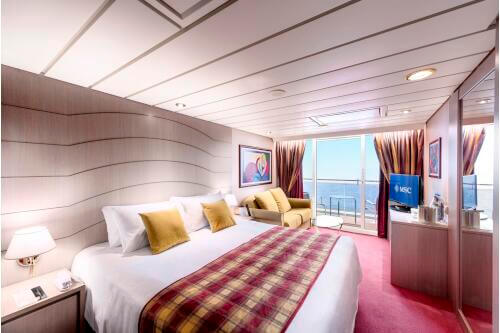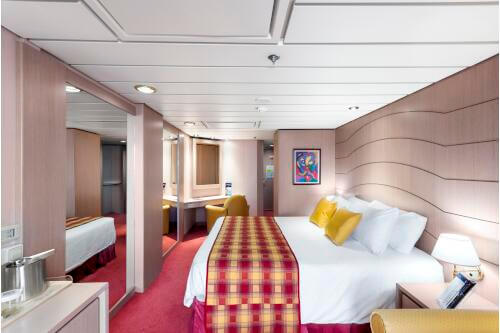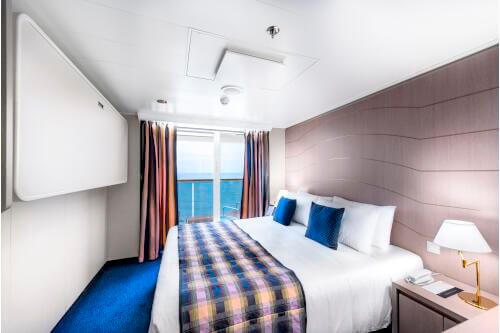 MSC Lirica Balcony Lirica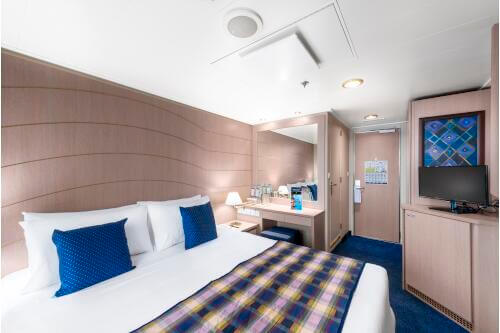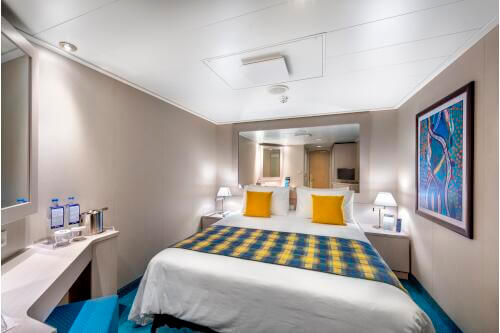 MSC Lirica Interior cabin Lirica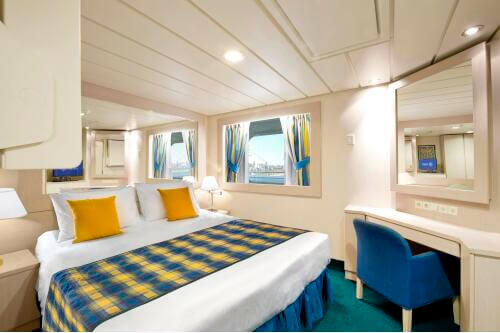 MSC Lirica Ocean View Lirica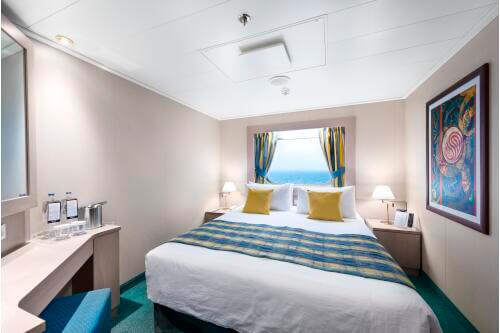 MSC Lirica Ocean View MSC Lirica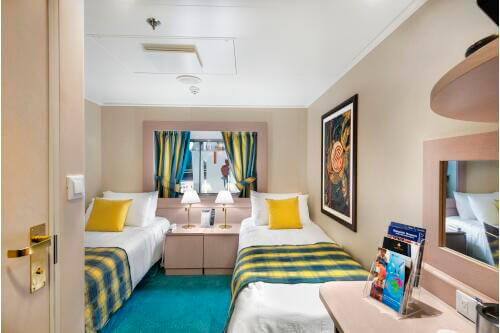 MSC Lirica Outside Partial View Cabin Lirica
Dining
Dining at MSC Lirica is truly a pleasure. With a focus on its Mediterranean and Italian heritage the two main restaurants, La Bussola and L'Ippocampo serve exciting and delicious meals.  The more formal La Pergola (reservations only, additional charges may apply) brings dining to a whole new level. Also available are more casual restaurants and cafes, such as the Kaito Sushi Bar and Le Bistrot cafeteria.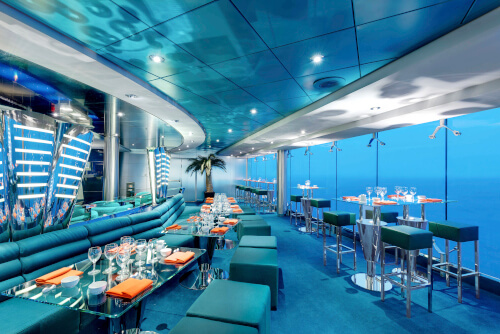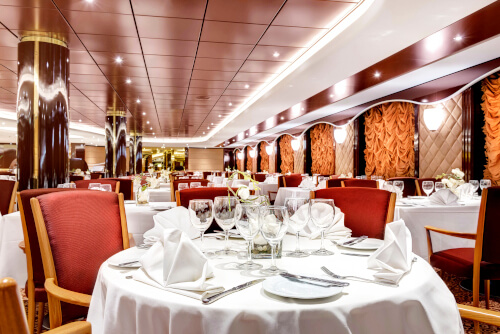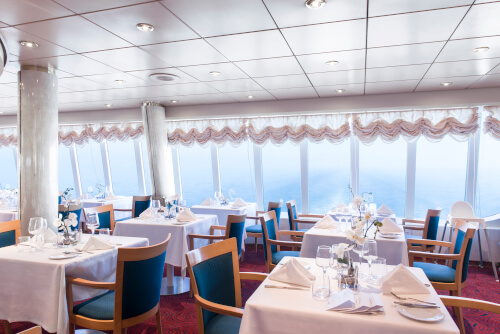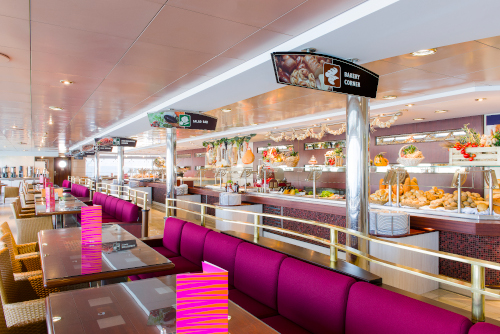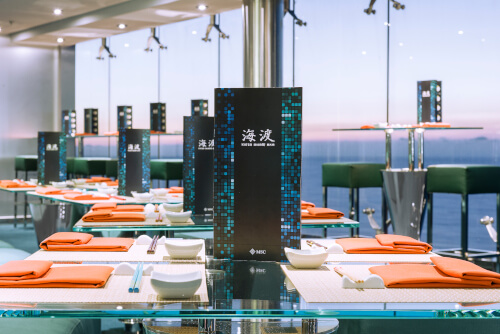 Entertainment
From Broadway type shows to Baccarat tables and Spa treatments to Shopping therapy the MSC Lirica has it all. You will find time flies by with all the activities on board!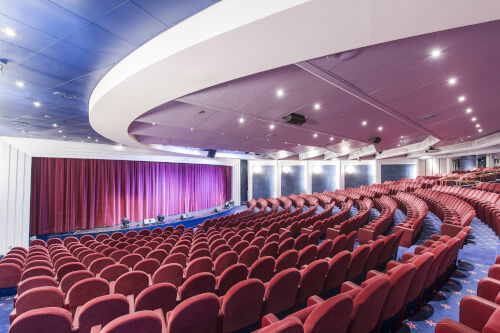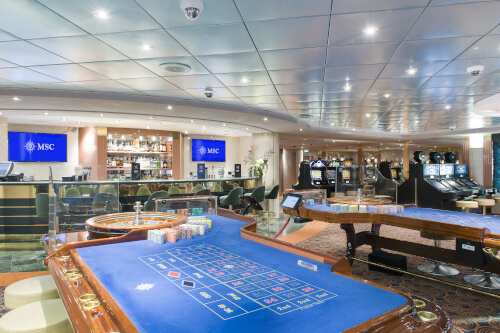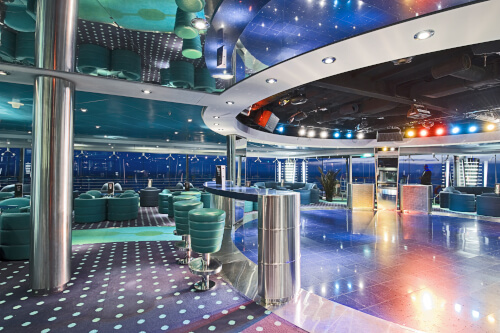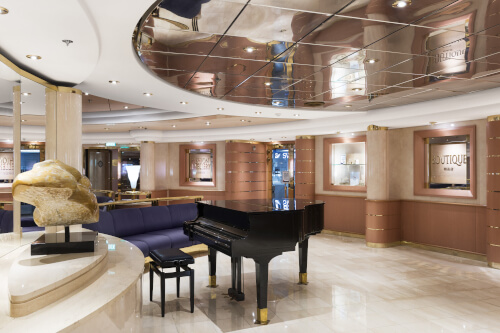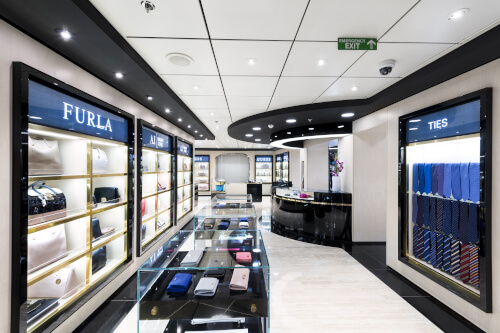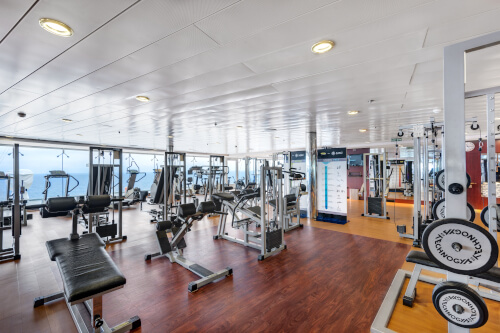 MSC Lirica Excersice room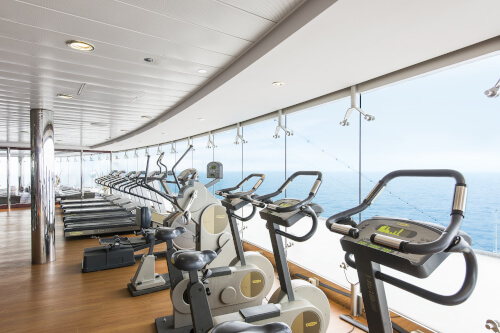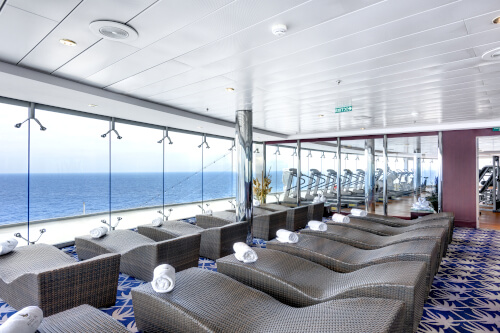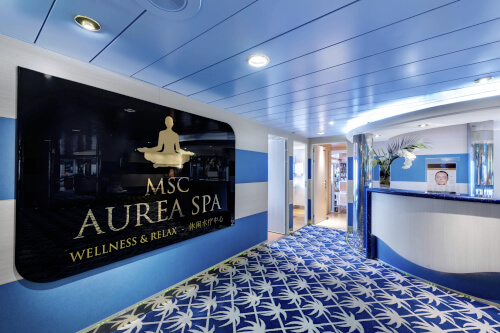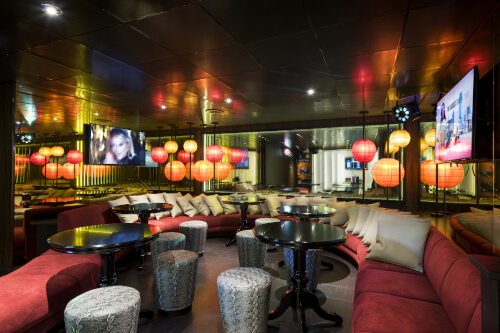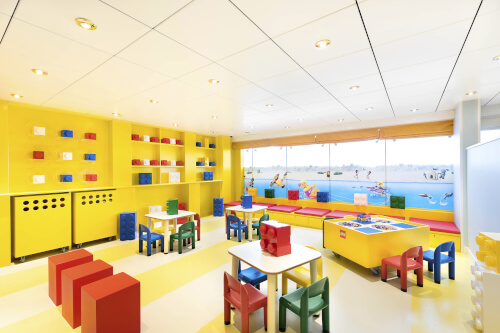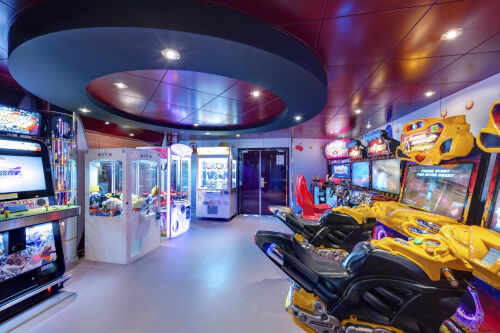 MSC Lirica Cruise Prices 2022
CRUISE DEPARTURE DATE

INSIDE BELLA IB

INSIDE FANTASTICA IM1

INSIDE FANTASTICA IM2

Double
Double
Triple
Quad
CHILDREN 02-17 Y.O.
Double
15/04

549
599
523
484
140
619
22/04, 29/04
499
549
483
449
140
569
06/05, 13/05, 20/05
549
599
523
484
140
619
27/05, 03/06, 10/06
599
649
566
524
140
669
17/06, 24/06
699
749
649
599
339
769
01/07, 08/07
749
799
689
634
359
819
15/07, 22/07, 29/07
799
849
733
674
379
869
05/08, 12/08
899
949
816
749
409
969
19/08
799
849
733
674
379
869
26/08
699
749
649
599
339
769
02/09
599
649
566
524
140
669
09/09, 16/09
549
599
523
484
140
619
23/09, 30/09, 07/10
449
499
439
409
140
519
14/10, 21/10
399
449
399
374
140
469
CRUISE DEPARTURE DATE

OUTSIDE BELLA OB

OUTSIDE FANTASTICA (Partial view)

OUTSIDE FANTASTICA OM1

Double
Triple
Quad
Children 02-17 Y.O.
Double
Double
Triple
Quad
Children 02-17 Y.O.
15/04
649
565
524
140
719
669
689
634
140
22/04, 29/04
599
522
484
140
669
619
649
599
140
06/05, 13/05, 20/05
649
565
524
140
719
669
689
634
140
27/05, 03/06, 10/06
699
605
559
140
769
719
733
674
140
17/06, 24/06
799
689
634
379
869
819
816
749
409
01/07, 08/07
849
732
674
399
919
869
856
784
429
15/07, 22/07, 29/07
899
772
709
409
969
919
899
824
449
05/08, 12/08
999
855
784
449
1069
1019
983
899
479
19/08
899
772
709
409
969
919
899
824
449
26/08
799
689
634
379
869
819
816
749
409
02/09
699
605
559
140
769
719
733
674
140
09/09, 16/09
649
565
524
140
719
669
689
634
140
23/09, 30/09, 07/10
549
482
449
140
619
569
606
559
140
14/10, 21/10
499
439
409
140
569
519
565
524
140
CRUISE DEPARTURE DATE

BALCONY FANTASTICA BM1

SUITE AUREA SR1

Double
Triple
Children 02-17 Y.O.
Double
Triple
Quad
Children 02-17 Y.O.
15/04
949
815
140
1329
1132
1034
140
22/04, 29/04
899
772
140
1279
1089
994
140
06/05, 13/05, 20/05
949
815
140
1329
1132
1034
140
27/05, 03/06, 10/06
999
855
140
1379
1172
1070
140
17/06, 24/06
1099
939
479
1479
1256
1144
609
01/07, 08/07
1149
982
499
1529
1299
1184
629
15/07, 22/07, 29/07
1199
1022
519
1579
1339
1219
649
05/08, 12/08
1299
1105
549
1679
1422
1294
679
19/08
1199
1022
519
1579
1339
1219
649
26/08
1099
939
479
1479
1256
1144
609
02/09
999
855
140
1379
1172
1070
140
09/09, 16/09
949
815
140
1329
1132
1034
140
23/09, 30/09, 07/10
849
732
140
1229
1049
959
140
14/10, 21/10
799
689
140
1179
1006
919
140