Lucky Bansko Aparthotel & Spa
Lucky Bansko Aparthotel & Spa can easily become the top choice for repeat skier customers to Bansko ski resort for some excellent reasons.  It is a modern well run hotel that offers great value for money.  As most of Bansko's better hotels, Lucky Bansko has its own regular free shuttle bus service to and from the ski resort's entrance which is less than two kilometres away.  Varianos Travel is pleased to be able to offer again for  ski holiday packages to Bansko, Bulgaria with stays in this great hotel. Just call our Direct Ski Line (22663477) or email us to get your quote at the best possible price.
Lucky Bansko Aparthotel has been built in a contemporary style with extra attention to details and luxurious touches.  Recently the Bulgarian Tourism Authority recognized the continuous efforts by the hotel's management and upgrading of the hotel's facilities by classifying it as a five star property. Numerous awards have also been bestowed to the hotel in recognition of its outstanding services, including Bansko Hotel of the Year and Most Preferred Hotel.  Free WiFi is available throughout the hotel.
Our Ski Holiday Packages to Bansko with accommodation at the five star Lucky Bansko Aparthotel & Spa
Varianos Travel is truly pleased to be able to offer ski and snowboard holiday packages from Cyprus that include stays in this outstanding and luxurious hotel. Call us at 22680500 or email us to book your ski holiday from Cyprus or to get more information on our ski packages
All our packages include air tickets between Cyprus and Bulgaria, round trip transfers between Sofia (or Salonika) and Bansko ski resort and hotel accommodation. As flight prices fluctuate daily we will not be posting our offers online. We will be happy to hear from you and give you on the spot individualized quotes for your chosen dates utilizing the best available airfares to Bulgaria.
Hotel Location
Situated about 450 meters from the historic center of the old town of Bansko and 1600 from the Gondola, Lucky Bansko is on a quiet area. There are free shuttles between the hotel and the gondola station transferring skiers and snowboarders during the day. Transfer time from Sofia airport is around two and a half hours.
Lucky Bansko Aparthotel Rooms & Suites

The accommodation options at  Lucky Bansko Aparthotel are really outstanding.  Even the least expensive studio apartments offer exceptional quality and are furnished with attention to detail.  Free wireless internet, room service, mini bar, kitchenette with microwave oven and coffee machine, satellite TV and safe box are just a few of the available amenities.  Apartment deluxe and higher units also feature a fireplace.  All guests have free access to the hotel's Spa area and can use freely the indoor swimming pool, gym, sauna and steam room.  Additionally all rooms have a beautiful  view of the surrounding mountains.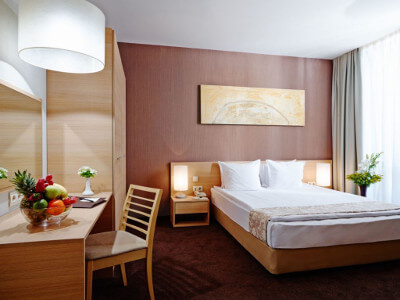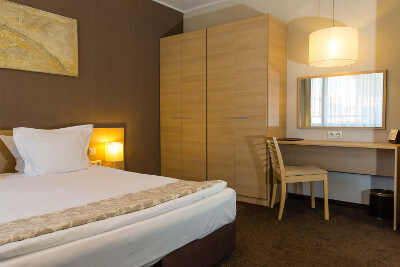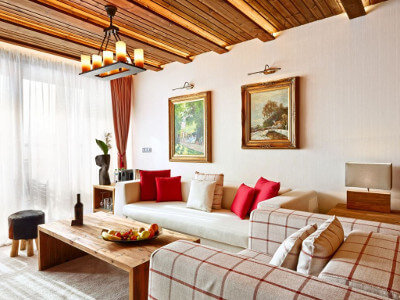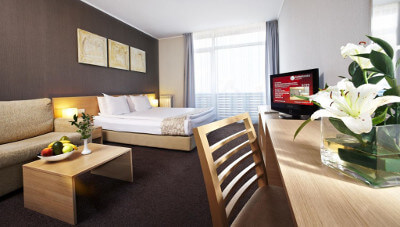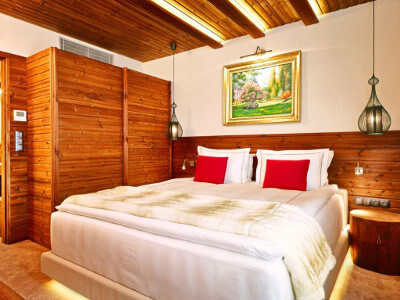 Presidential Suite Bedroom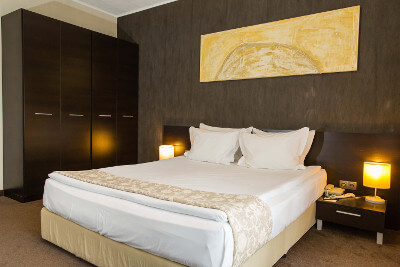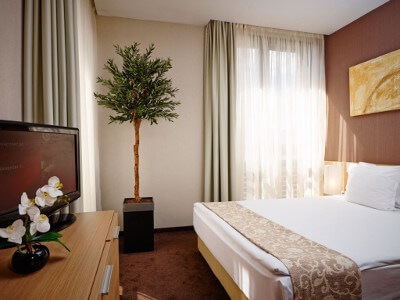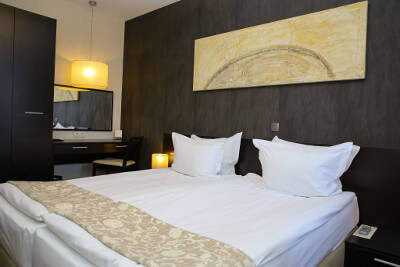 Apartment-Executive-Bedroom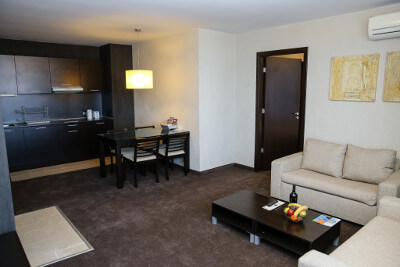 Apartment-Executive-Sitting-room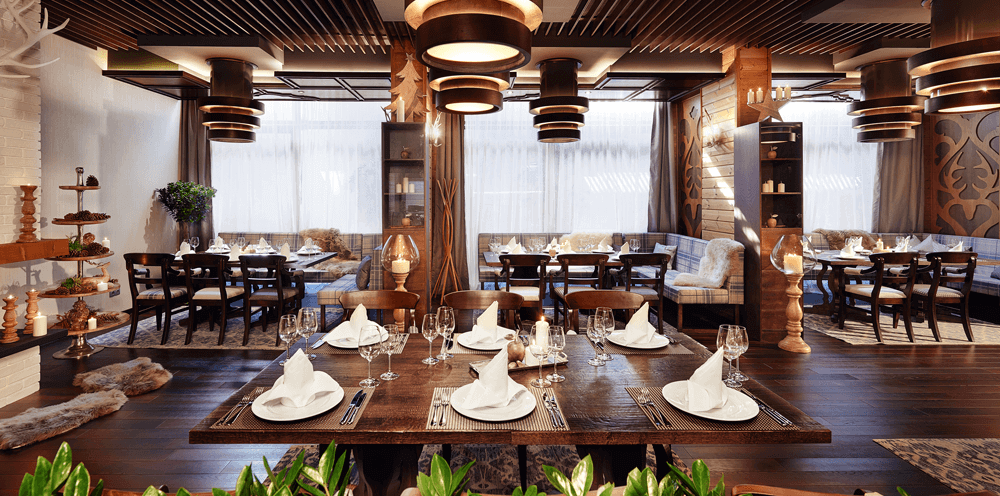 Le Bistro is Lucky Bansko's main restaurant.  Its modern yet cozy design makes guests feel comfortable at once.  A rich and varied international menu is available and the breakfast served there each morning will keep even very demanding guests satisfied.  A tasteful live musical program is presented nearly every night.
Leonardo serves delightful Italian dishes in pleasant surroundings wheras the Fondue provides hearty mountain meals.
The hotel's main lobby features an originally designed bar with subtle and interesting music.  A variety of drinks and light snacks are available round the clock for guests.  Please note that smoking is permitted in this area and cigars are available for sale.
Interestingly enough, a night club is also on the premises.  The excellent sound proofing the hotel has makes this fact unnoticeable.  During week days things are very quiet there but on week ends and holidays the party is there and goes on till the early hours of the morning.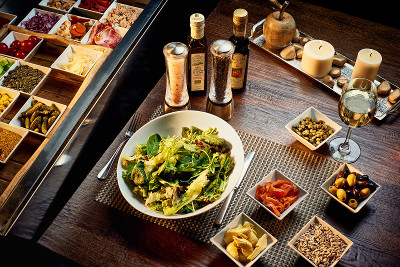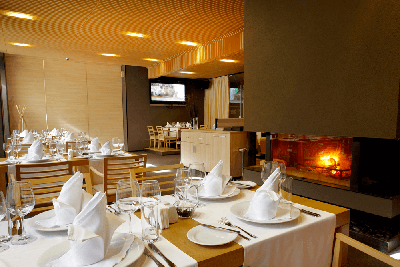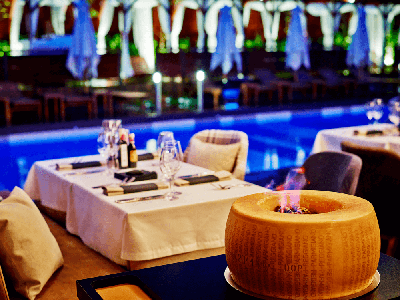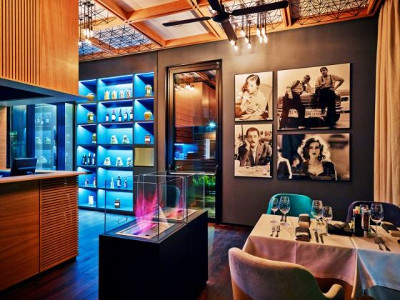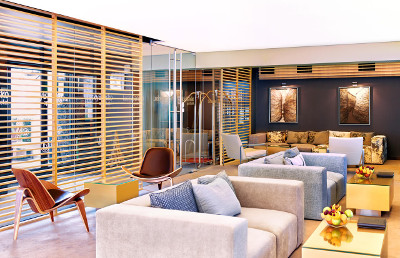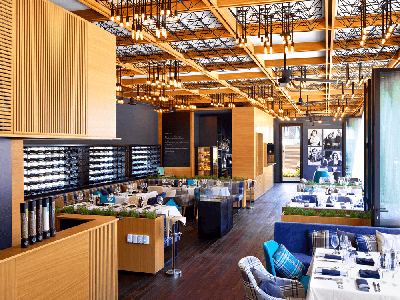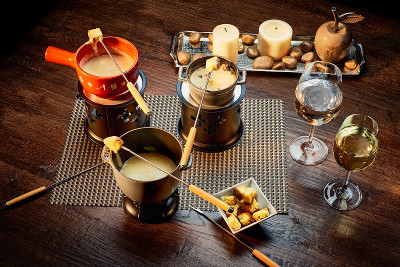 No skier (or non skiing companion…) will be disappointed by the facilities and treatments available at Lucky Bansko's excellent Spa.  Fully renovated in 2016 it is truly outstanding. An indoor heated swimming pool is ready to receive you after a hard day at the slopes.  A Jacuzzi, a saline pool, two saunas, a steam bath and a fitness center with TechnoGym equipment are also available. Prices are very reasonable with a 50 minute full body classic or Ayureved massage costing approximately 40 euro.   A 30 minute back massage costs only about 25 euro.
The Spa area is open during the winter season between 08:00 and 22:00.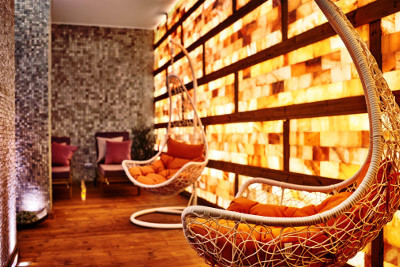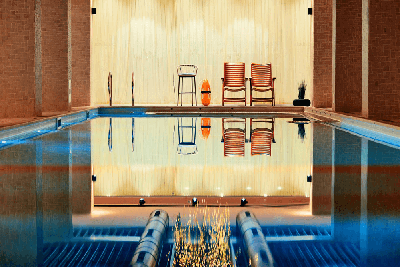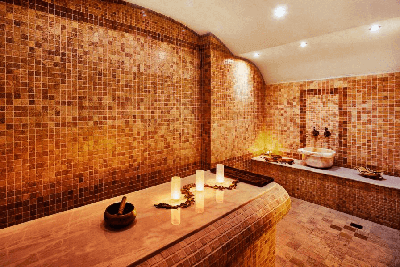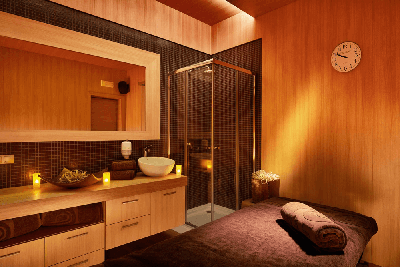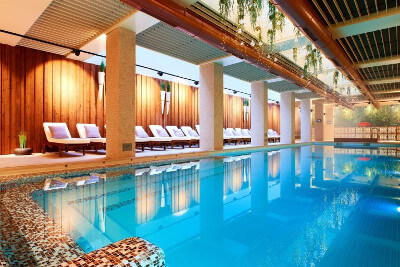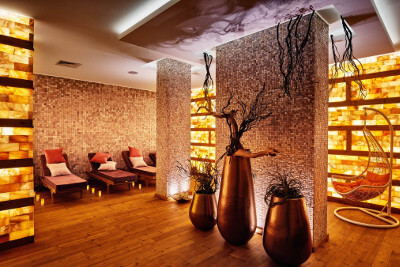 Lucky Bansko residents can opt to purchase a fast track ski lift ticket, allowing holders to skip the gondola line which can be sizable at peak season times. Ski equipment storage is available free of charge. There is of cource a free shuttle to and from the resort's gondola.
Lucky Bansko Aparthotel & Spa Package Bookings:
Call us at our Direct Ski Line (22663477) or email us to get your individualized cost of a ski holiday package with a stay at this five star Bansko hotel. We make skiing holidays easy for you by offering complete travel package solutions. We can arrange flights, transfers between Sofia or Thessaloniki airport and the Lucky Bansko Aparthotel & Spa, accommodation on various meal plans. Ski or snowboard equipment, lift passes and instruction can also be booked on request. Contact us!