Livigno Ski Trips from Cyprus
Ski holidays to Italy's best snow record ski resort from Cyprus
Ski with us in Livigno this winter
The Livigno ski resort area
Our skier and snowboarder customers asked us for a long time to offer them skiing holidays at an Alpine ski resort. For the past two years we did just thaat by having both guaranteed group departures as well astailor made trips. We will be anouncing our 2022 ski plans for Livigno early enough for the Christmas / New Year holiday period.
To book or find out more on our ski packages email us or call us at Varianos Travel's Direct Ski Line at 22663477 or email us today.
We usually offer our ski holiday packages to Livigno with the hotels below. We can, however, offer more choices should they not be available at the dates you want.
Regular season Livigno ski holiday packages
Our Livigno scheduled winter package is an excellent value for a ski or snowboard holiday. Prices for other periods depend on a lot of factors including dates, number in your group, hotel special offers and flights availability. As flight prices to Italy from Larnaca continuously change we do not publish prices online except for our guranteed departures. Please call or email us for an individualized quote for your ski package to this great Alpine ski resort.
We are committed in offering our ski and snowboard customers in Cyprus the best deals possible. Try us!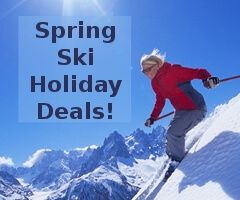 Excellent deals on end of season ski holidays
Contact us for reservations or more information at our Direct Ski Line:
or email us at