Livigno Ski Trips from Cyprus
Ski holidays to Italy's best snow record ski resort from Cyprus
Ski with us in Livigno this winter
The Livigno ski resort area
Our skier and snowboarder customers asked us for a long time to offer them skiing holidays at an Alpine ski resort. Last year we reintroduced Livigno as a destination with a week long trip. After the success of last organized group trip, we are repeating our tour there between March 1st & 8th, 2020.  Also available are tailor made trips but do keep in mind that individual transfers can bring costs high.
To book or find out more on our other ski packages email us or call us at Varianos Travel's Direct Ski Line at 22663477 or email us today.
Guaranteed Departure From Larnaca – 01/03/2020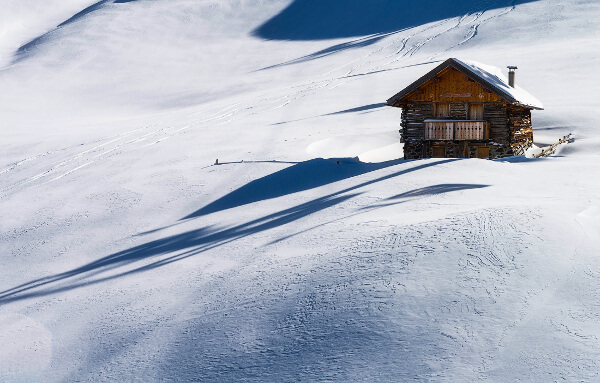 7 Night – 8 Day Package to Livigno
Last available rooms for our Livigno guaranteed departure:
Montivas Lodge (4* Standard)
Double Lodge on Bed & Breakfast:  SOLD OUT
Hotel Lac Salin (4* Superior)
Double Superior (28 sq): SOLD OUT
Double Deluxe (38 sq): SOLD OUT
Double Prestige (44 sq): SOLD OUT
Includes:
Direct flights between Larnaca, Cyprus and Milan, Italy
Luggage of 23kg included
Transfers between Milan airport and Livigno ski resort
7 nights accommodation at Ski In/ Ski Out newly opened Montivas Lodge on BB basis or Hotel Lac Salin on Half Board basis
All taxes
Why Livigno out of all the Alpine ski resorts, one might ask. This is the same question we ask when visiting any ski resort that interests us. Well Livigno has some outstanding answers. First of all, the ski area is excellent. It is well developed, with about 115 Km of ski runs, a snow park, a fun area for boarders and kids fun parks. What we love, however about Livigno, is its outstanding snow record.
Most hotels in the area are small but they offer something great. A combination of style, comfort and value. The tax free status of Livigno makes not only ski holidays attractive but also offers the opportunity for shopping quality brands at low prices.
Because of the location and high altitude of Livigno, the ski season usually extends from the end of November until April.  Rates differ quite a bit with the best deals found early or late in the season.  As with all our ski packages for all our resorts we will be happy to quote to you the cost of any ski holiday to Livigno for your individual group and the time you wish to travel.  Do keep in mind that as most Alpine ski resorts, Livigno hotels prefer to receive bookings on a Saturday to Saturday basis.  We, at Varianos Travel will of course will try to do everything possible to arrange your package if you choose different days for your ski trip.
Literally surrounded by Switzerland, Livigno is located at over 1800 meters from sea level.  In fact Tre Palle at 2096 meters, which is considered part of Livigno, is one of the highest inhabited villages in Europe.  The two ski areas, Carosello and Motolino are on the two mountain ranges running parallel to the main village and their 32 lifts offer quick ascend to the  mostly uncrowded ski slopes at a rate of over 47.000 skiers per hour!  The skiable area is a whopping 75 square kilometers and the 115 kilometers of marked runs are identified a 26% easy (blue), 57% intermediate (red) and 17% advanced (black).
A free ski bus conveniently connects all the hotels and lift bases very frequently.  There is also plenty to do after skiing.  Apres ski is fantastic and is sure to please "significant others" that find skiing or boarding as too tiring.  Dining in Italy is a great experience and Livigno is no exception to this rule.  Furthermore, there are over 200 shops offering their goods at tax free prices with exceptional deals on electronics, clothes and cosmetics.
We usually offer our ski holiday packages to Livigno with the hotels below. We can, however, offer more choices should they not be available at the dates you want.
Montivas Lodge
Montivas Lodge is a gem of a hotel located a short walk from the main area of Livigno, direct access to the San Rocco ski area and close to the entrance of the Carosello 3000 Mountain Park. Opened in early 2019, this is a new property aiming to make its mark in the Livigno hotels scene.
Hotel Lac Salin Spa & Mountain Resort
Hotel Lac Salin is located in the San Rocco area of Livignio.  The hotel, recently renewed, offers its clientele a great variety of comforts and amenities, included a large indoor swimming pool and a beautiful 900 square meters  wellness area, the "Mandira Spa".  Three different restaurant Lac Salin, Stua da Legn and Milio Restaurant, each with its own character offer dining choices in international and local dishes.
Regular season Livigno ski holiday packages
Our Livigno scheduled winter package is an excellent value for a ski or snowboard holiday. Prices for other periods depend on a lot of factors including dates, number in your group, hotel special offers and flights availability. As flight prices to Italy from Larnaca continuously change we do not publish prices online except for our guranteed departures. Please call or email us for an individualized quote for your ski package to this great Alpine ski resort.
We are committed in offering our ski and snowboard customers in Cyprus the best deals possible. Try us!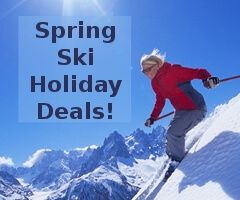 Excellent deals on end of season ski holidays
Contact us for reservations or more information at our Direct Ski Line:
or email us at