Ski Bansko, Bulgaria 2022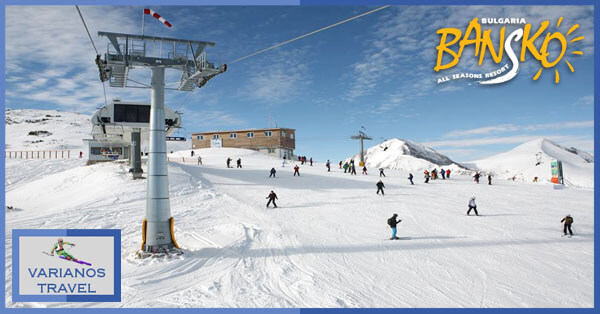 Ski holidays to Bulgaria's most modern ski resort from Cyprus.
Book with us a skiing holiday at Bansko this winter.
The 2022 skiing season is getting closer! We are looking forward to yet another great ski season hoping for lots of snow again! Historically the season in Bansko extends to late March and possibly early April. As always we take care of air tickets, transfers and hotel bookings for you so that you do not have to worry about the hassle of making the individual arrangements and just enjoy your ski holidays. And of course our prices are competitive and reasonable.
About Bansko ski resort
Located at the foothills of the picturesque Pirin Mountains, an area designated as a World Heritage sight by UNESCO, Bansko is a charming Bulgarian town that has recently transformed into a superb ski centre. The mixture of old world charm, good choices in hotel and chalet accommodations and breathtaking views, make it an excellent choice for your ski holiday. Infrastructure investments to the tune of about 30 million euro has produced a modern, yet in some ways still charming ski resort. With over 75 kilometers of varied ski runs, a good snow record, great off-piste and equipped with over 100 snow cannons, skiers and snowboarders of all standards will enjoy a great winter holiday. The highlight of the resort is a 16 km uninterrupted ski run starting from the peak of Todorka at 2560 meters and going all the way to the base of the resort. What's more the last seven kilometers are floodlit and available for night skiing. We are sure too that Bansko's lively aprés ski scene will make happy anyone looking for fun beyond the ski slopes. Offering European quality at Bulgarian prices, it is no wonder that Bansko is considered as the most interesting skiing destination in Europe at this time.
Bansko has a plethora of hotels and we have chosen to include in our ski packages the ones we consider to be the best value for our customers' money. Indeed some of the offers we have are outstanding and a holiday to Bansko ski resort is more affordable than ever. For five star luxury and comfort the Kempinski Hotel Grand Arena Bansko is a great choice. The Premier Luxury Mountain Resort, a member of the Small Luxury Hotels of the World, also a five star property which we are sure will meet your expectations is also on featured in our packages for this season. The lovely Lucky Bansko ApartHotel completes our five star hotel offerings and we have secured there some great rates and extra guaranteed availability for it. In the four star hotels category our options are just simply the best ski package deals you can find in Cyprus: the cozy and conveniently located Hotel Tanne as well as the long time favorite Bansko Spa and Holidays Hotel. Again for this winter we are offering affordable stays at a few selected three star hotels which despite their low prices do offer excellent value for any skier's money. Do visit our map page to see the location of some of the hotels we offer.
Regular season ski holiday packages
Our Bansko winter packages are the best deals you can find in Cyprus for a ski or snowboard holiday. Prices depend on a lot of factors including dates, number in your group, hotel special offers and flights availability. As flight prices to Sofia from Larnaca and Paphos continuously change we do not publish prices online. Please call or email us for an individualized quote for your ski package to this great Bulgarian ski resort according to your preferences and the lowest flight prices available.
We are committed in offering our ski customers in Cyprus the best deals possible. Test us!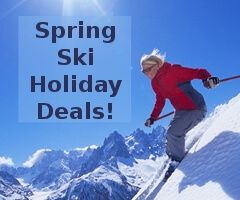 Excellent deals on end of season ski holidays
Contact us for reservations or more information at our Direct Ski Line:
or email us at