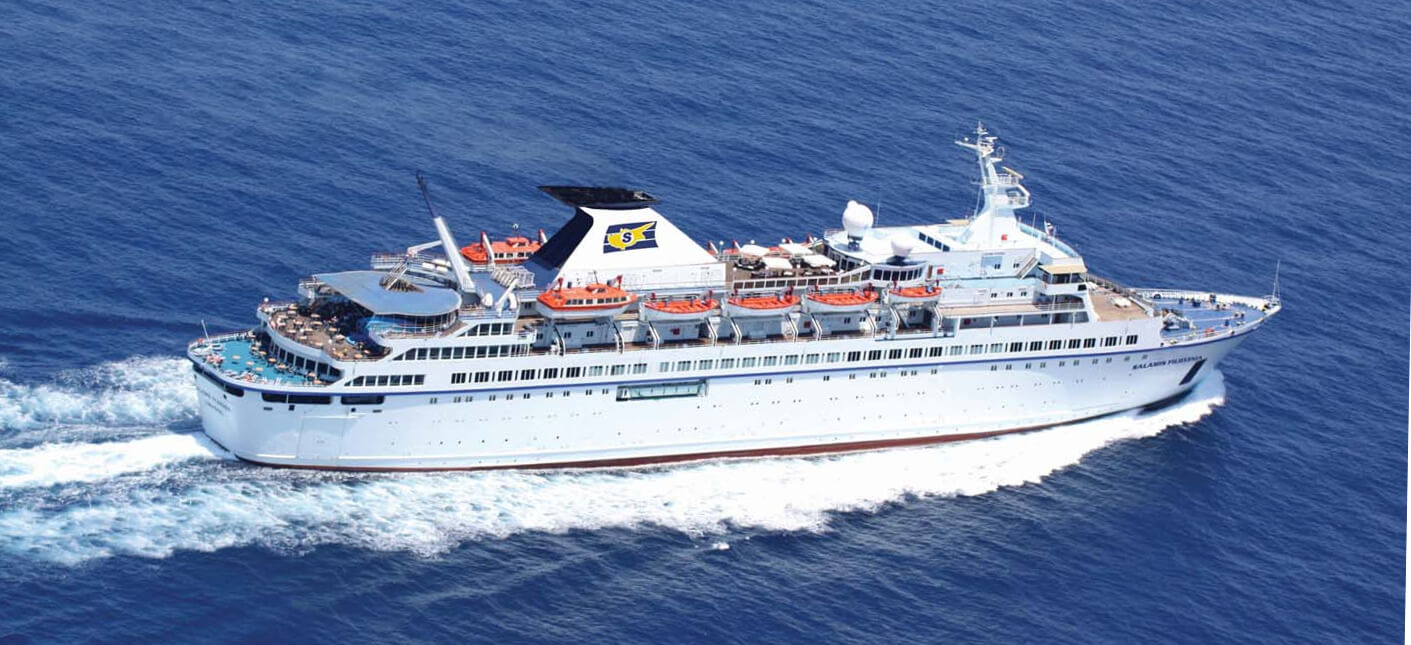 Salamis Filoxenia mini cruises to Greece, the Greek islands and the Holy Land
Salamis Lines' C/S Salamis Filoxenia will be taking passengers for short and long cruises between June and October 2019 out of Limassol. The cruises are a worthwhile option as a "vacation within a vacation" while in Cyprus. Two day mini cruises are offered to the Holy Land and Lebanon. No cruises to Egypt are scheduled as of this time. Three day and longer cruises are offered with ports of call at many ports in Greece. We at Varianos Travel are pleased to act as booking agents for all Salamis cruises. To book any of Salamis Filoxenia's cruises from Limassol call us at 22680500 or email us at cruises@varianostravel.com. Contact us also for hotel and port round trip transfers which are available for all of Salamis Lines cruises at a very reasonable cost. We feature occasional special offers for Salamis Line's cruises on our dedicated cruises special offers page with some great discounts. Early booking discounts are sometimes available for cruise reservations made well in advance. Below and on other sections of our site you will find information on 2019 Salamis Cruises when available.
2019 Cruise Schedule for Salamis Filoxenia from Limassol, Cyprus
The 2019 schedule is expected some time in April.
2019 Cruise Prices for Salamis Filoxenia from Limassol, Cyprus
The 2019 cruise prices are expected some time in April.
Early booking discounts and special offers are some times available for many cruise reservations.
Prices are in euro, per person and INCLUDE taxes. Infants up to two years old pay only children taxes if not occupying a bed/berth.
Up to two children pay only taxes if sharing a cabin with two adults. When a child under 12 shares a cabin with one adult, the child pays only 50% of the adult's fare and child's taxes.
For non EU or Russian citizens Israel visa at a cost of euro 55 is required for Holy Land cruises.
Prices, itineraries, vessel and cruise schedules are subject to change or cancellation with no prior notice.